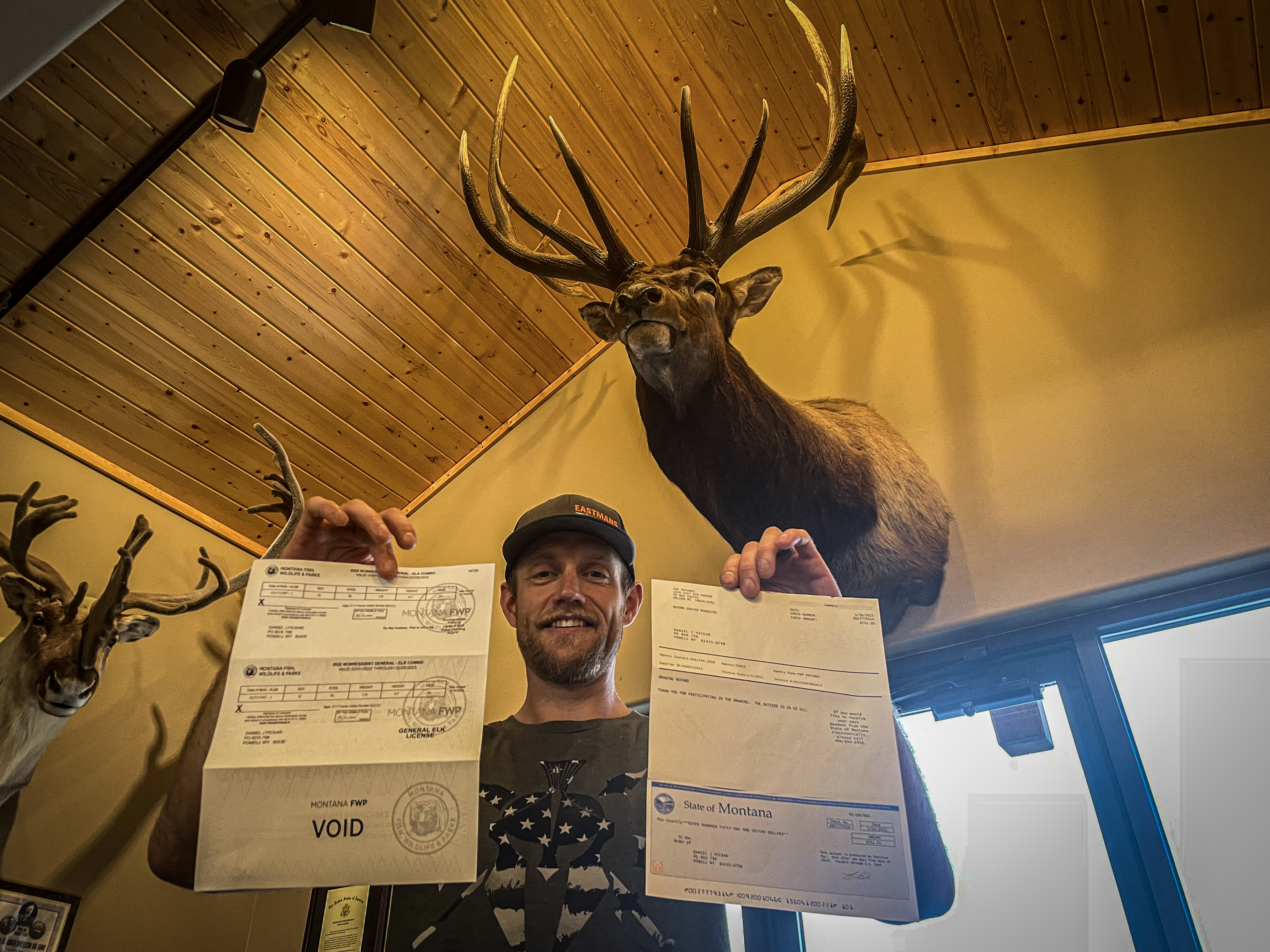 Another Montana application season in the books with no successful draws to mention. To my surprise, I received a General Elk license in the mail yesterday along with a refund in another envelope! This had me scratching my head as logged in to MyFWP once again to check my drawing status because I was sure that I hadn't successfully drawn the nonresident elk combo. Sure enough, nothing had changed, unsuccessful was listed. I have never seen anything like this before and got a good laugh at receiving an elk license and a refund for said license. Jackpot!!
Well, it was too good to be true as a statement released by FWP stating that "This week Montana Fish, Wildlife & Parks discovered what amounts to a clerical error in distributing some non-resident elk licenses.

About 1,200 non-resident combination licenses were erroneously printed and mailed to non-resident hunters who had successfully drawn a license but elected to return them for a refund when they didn't draw their chosen permit. For non-residents elk hunters who want to hunt in Montana in a hunting district with limited permits, they first need to draw a non-resident big game or elk combo license. The application process allows hunters to choose an 80% refund on their license if they don't draw their elk permit. Applicants also have the option to return their elk license and keep only their deer license if they are unsuccessful in the elk permit drawing. These 1,200 hunters had chosen one of these options.
"The licenses erroneously mailed to these hunters are not valid and cannot be used to hunt in Montana."
Tags will be requested to be mailed back by FWP in envelopes that the department will provide in the coming days. The department is owning the human error and everyone that successfully drew a tag or permit on their MyFwp account is good to go.