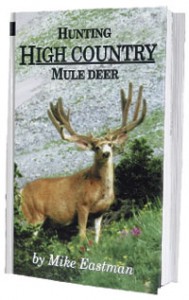 I was looking at the Utah 06 hunting orders and there is an ad for the Hawks-eye View, the affordable helicopter. Now all those hunters that have a Paraplane can upgrade to a helicopter. It fly's at 80 mph and is less in cost then a high-end SUV. Now I know from my days in Vietnam that a helicopter is great for finding game. A Hunter Killer Team was an effective way of killing VietCong . I know from personal experience. Oh, but wait, at the bottom of the helicopter advertising page is the disclaimer. 'Federal & State laws strictly regulate aircraft use around wildlife." The Utah game and fish many years ago like most agencies didn't have a clue that flying around looking for wildlife could be a federal crime.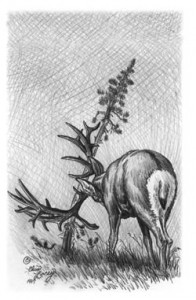 Now let's flash back many years ago when I was at a mule deer banquet in Arizona. A high profile professional mule deer hunter (killer) "ugh" told me he would use any means that was legal to find and take trophy mule deer. Well, at that particular time he didn't know that on the books was a federal law restricting planes for spotting and hunting big game. The feds say in a 60 minute period you can only fly over a partial group of wildlife once. Going back over them again is considered harassment of game and could be a federal wildlife offence. I've know about this law because back in the early 70's an outfitter in Alaska by the name of Ron Hanes was brought up on chargers of game harassment. This case sparked Congress to pass the existing federal law on harassment of game with aircraft. Oh well, there is a work-around. You still can locate big bucks and bulls by aircraft. But should the public be able to fly and hunt the same day? The under lining question is, is it ethical. My father, God rest his soul, instilled in me an ethical way to hunt "fair chase." I don't need this edge for finding and hunting big game even though it may be legal. To me it's an unethical advantage and takes part of the challenge of hunting out of the equation.
Every state has a somewhat different take on this law. A few states have hunting restriction that use a time period like 24 hours after flying. But still others just follow the federal law. Tell me, is flying and giving the animals location to a hunter on the ground ok? Me personally, I don't need an aircraft spotting for me to enjoy the challenge of hunting trophy big game. Are we looking at just another tool for hunting big game? Where is the line that is acceptable for using a plane to find and hunt? Let me know, am I living in the past of this different age? What do you say?
Wolves everywhere, none to hunt anywhere: If you read my blog several weeks ago, wolves and grizzly populations in and around Yellowstone have decreased the elk population. Looking at the map you can see that Idaho also has a large population of wolves and several packs. Predators are growing with leaps and bounds throughout the states of Wyoming, Idaho, and Montana.
Up in my country several weeks ago a shed antler hunter and his little girl got into a confrontation with a pack of wolves. It started when the girl's saddle horse got hung up in a boggy creek bottom. The father was trying to pull the horse out of the bog hole when wolves showed up for the show. The pack, while circling the bog bound horse, became very aggressive. In fear for his daughter the man left the stranded horse. Their only option was to ride out double and get the local game warden.
With all the handling of predators by biologist possible they have lost their fear of humans. At any event, out west wolves, like grizzles, are here to stay. Not just in designated wilderness areas but in all surrounding private and public lands. You in Utah and Colorado, here they come and you will have to live with them just like us. I will keep you updated on population and territory growth plus impact on big game populations.
Lost and Found in a closet: The last couple weeks we have been moving into our new building. Because of the lack of office space in the old office building I worked off site for years. Thank goodness were moving. It's larger and much more efficient. It has plenty of offices with space for everyone, including me.
I can't believe how much stuff a company can gather up in six years. While moving we found a box of Hunting High Country Mule Deer, first edition books (54 books). The first printing had only 2500 copies and sold out in only four months. Those first books were all four color including the end sheet. Over a 5-year span I have sold 20,000 books in five printings. Because of this find I am willing to offer a very special deal. Get a First Edition Hunting High Country Mule Deer book with a personal note and signature by me. But hold on. In addition you'll get one original pen and ink illustration from the book. It will not only come autographed but matted and suitable for framing. Purchase this first edition book and original artwork for only $500. A real collectable item for sure, plus a great father's day gift. If anyone is interested call me at 307-754-5584 and we will work out the details.
Until next time, fair chase is the only way to hunt and take trophy big game.