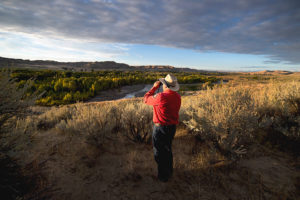 A draft bill in the Wyoming legislature is proposing to give more authority to Wyoming game wardens in issuing trespass citations. As it stands currently a Wyoming sheriff's deputy must issue trespass citations. In Wyoming this can be cumbersome to say the least as quite often sheriff's deputies can take over an hour to respond to the scene of an infraction due to the state's extremely rural nature. 
To be clear, the proposed legislation would only grant citation abilities to wardens when a person is "traveling through" private property without permission. This is intended to steer clear of the current "corner-crossing" issue in Wyoming as traveling through would be defined as physically occupying the surface area of private property. 
So, my question to you… Is this proposed legislation a good thing or do game wardens already possess all the power they need? 
Source Link