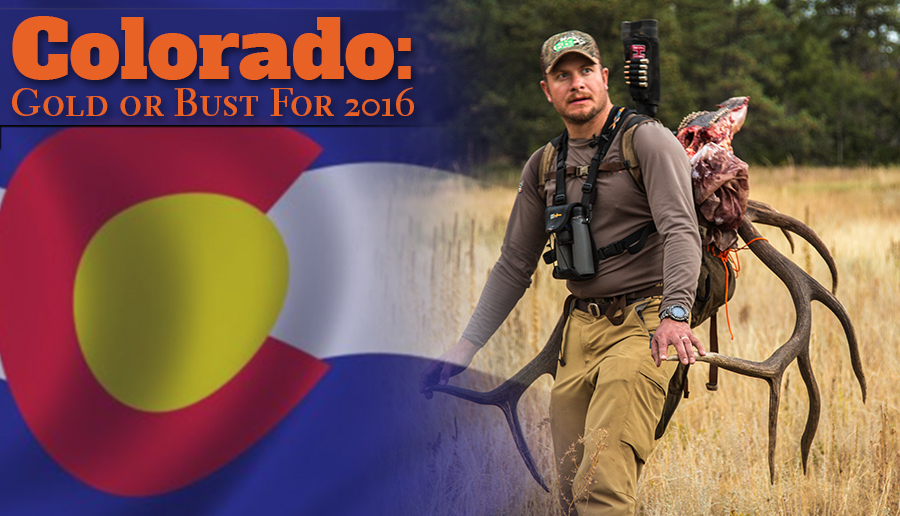 The time is here once again to sharpen up our pencils, fire up our laptops and begin the application process to dream of what the fall may bring.
Colorado is getting into the thick of the large predator debates, with many liberal "friends" of wildlife thinking they are doing good by pushing against more aggressive mountain lion harvest strategies and trying to implement a Mexican wolf supplemental feeder program. This has lead to delayed implementation of much-needed mule deer initiatives. With mule deer post-hunt population numbers down roughly 40% since 2003, management strategies with great ingenuity are needed to reverse the trend on this historic mule deer herd that has dominated the records books for decades.
Elk numbers are doing well and are falling in line with management objectives, which should further help mule deer numbers in many areas.
Moose are thriving and are a wildlife management success story on many levels. Let's just hope the wolf debate goes in favor of sound science and not in favor of liberal, green-peace nonsense!
Colorado has two new items for this year that are pretty significant. One is the Bighorn Sheep Access Program (BSAP), the other is the drastic changes to the license refund program within the Colorado Parks & Wildlife's (CPW) system. These are discussed in detail in this year's Colorado Members Research Section (MRS) in the March/April issue of EBJ, available only in subscribers' copies of EBJ.