Father/Son duo Larry and Shane Adams from Emo, Ontario Canada have been sentenced to pay $28,295 to the State of Montana as restitution for residency fraud. The pair owned a home in Miles City, MT and used the address there to swindle the legal residents of Montana out of right around $84,000 worth of animals including a Missouri Breaks bighorn ram and a mountain goat.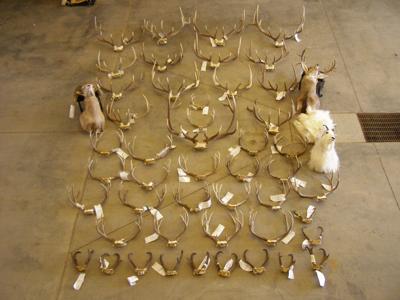 $84,000! That's an awful lot of public assets illegally taken by men who are not even U.S. citizens. Oh, but they promised to obey the terms of the court while serving a five year forfeiture of their hunting privileges that is retroactive to 2014… that means that the father/son poaching duo will really only serve a one year suspension, or am I getting this wrong? 
Either way the residents of Montana have been cheated and robbed of a resource that will not be able to be repaid or restored. 
The only question that remains is what steps are states like Montana taking to deter this behavior? I still think that the penalties are not stringent enough but perhaps I'm wrong… what say you?