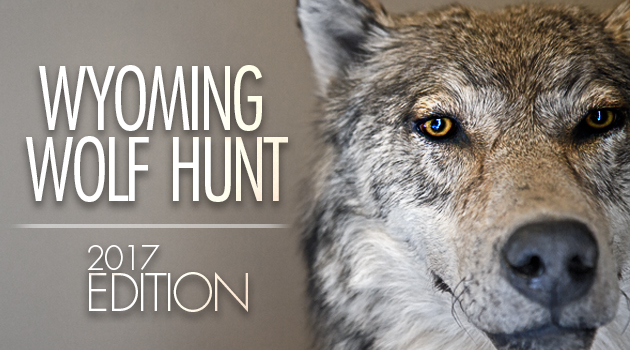 WYOMING- WILL HAVE A WOLF SEASON again this year with an opener of October 1st. This has been a long time coming, and if we are lucky, we will see them stay forever. We have advocated for a very long time for liberal seasons and we have broken past the legal challenges, for this season at least.
Make sure you buy a license/tag before you head out this October. Wyoming will have the "shoot on sight" zone which is open year-round but it always pays to be prepared if you will be hunting in the "trophy zone." It is very hard to target wolves, and many times killing wolves is done by the prepared hunters  who bump into them and have tags in hand.
Don't forget to check the area quotas. In years past, some of the areas/regions have filled their quotas very, very quickly. Before heading to the field, call in to the predator hotline provided by the Wyoming Game and Fish to make sure that the region you will be hunting hasn't met the quota.
The real questions now is whether or not these seasons will be able to stick around for long. My guess is that legal challenges continue to be crafted as you read this. My hope is that soon enough we will see those challenges come to a halt over time and Wyoming will continue to manage our predator population!
What say you? Will we be able to keep these seasons or will our "shoot on sight" policy be challenged in court again?