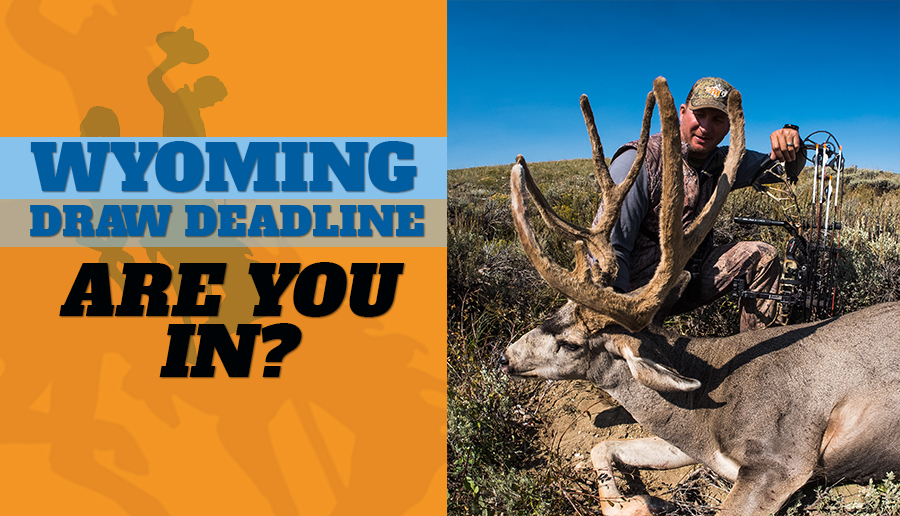 The spring season is coming to a close and we are nearing the dog says of summer. Some might view this time of year as the longest most boring days for a hunter. The end of spring bear season is here and there really isn't much to do except hit the water with a fly pole in hand. But for those in the draws, this is the most exciting time of year! If we are one of the lucky few, we will ride cloud nine right through the hottest part of the year with the anticipation of the coming season nearly killing us. Going over and over in our minds the endless possibilities of hunting locations and what trophy bull or buck awaits us. All too soon July will be upon us and summer scouting will be full swing. It's only then that we temper the excitement of a successful draw against the reality of the trophy animals we find.
This spring in northern Wyoming has been extremely wet, the snow pack reports for this time of year are very encouraging and daily rains in key trophy producing locations across the state has me more than excited for this fall. At the end of April we were pushing into the 90th percentile in most areas for snow pack and with the steady rain we have had this spring, the numbers are only improving. This stands to be a banner year in Wyoming for antler growth, even if the rest of the summer is fairly dry. It has been a long time since since this has happened here.
To add fuel to the fire, throw in some of the pictures that went viral in western hunting social media circles of the bucks living on the Wyoming winter range and it's easy to see why every point holding, non-resident or resident hunter is way more excited than normal.
The draw application deadline was extended and closes June 1 at midnight on the Wyoming Game and Fish website and it would be a shame for you to not apply this year. Our numbers are not as high for deer and antelope as they were in the glory days of yesteryear, but who wouldn't want to try for one of the grey ghosts in the high country with greener hill sides than we have seen in years? Or who wouldn't want a crack at more B&C caliber pronghorns than we've seen in recent years? I know one thing for sure, I will certainly be out there giving it my all.