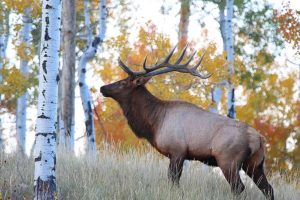 The last Utah elk management plan implemented in the state of Utah was from 2015 with an update in 2020. Just a few days ago the Utah Wildlife Board approved a new 10 year statewide elk management plan which includes a huge amount of changes to elk hunting. 
"The demand for elk hunting in Utah has continued to grow over the years," DWR Big Game Coordinator Dax Mangus said. "In 2014, the over-the-counter any bull elk permits sold out in 77 days, and the spike-only elk permits sold out in 84 days. In 2022, the any bull elk permits sold out in five hours and the spike elk permits sold out in only nine hours. We want to implement several strategies to respond to these dramatic increases in demand for general-season elk hunting opportunities, as well as find ways to address continued 'point creep' in the limited-entry system."
As you can see, the demand for tags in the state of Utah has exploded like every other state out West so this is the tactic Utah has chosen to keep up with demand and public input. The state will manage limited entry hunts for younger age class animals compared to the past which means more tags. There will be new hunts and the department's goal is to increase opportunity while maintaining quality, through increased challenge and creativity; think December archery hunts on limited-entry units. For more on the detailed changes on the elk management plan in the state of Utah please check back to TagHub in the coming weeks for everything you need to know.