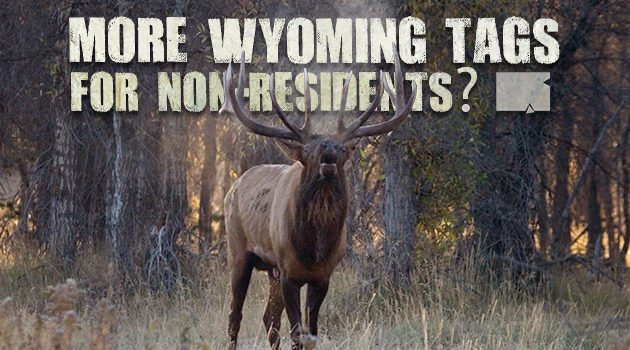 Wyoming is producing its fair share of political waves in the big game hunting world. Wyomings outfitter's are lobbying to have more tags allocated to non-resident hunts for elk as a result of the population growth seen in recent years.
Every few years the equation for coming up with how many non-residents receive Wyoming elk tags is evaluated. The evaluation is on the docket for 2018 and many outfitters believe the quota should be raised which in turn would provide them with a potentially better stream of income. This would especially be true for the sought after Wilderness area tags where a non-resident must hunt with a resident or with a guide.
Residents will argue that if an increase in tags is merited that they should go to residents first and not see a net percentage increase to hunters from out of state. Comparatively, Wyoming gives more tags to non-residents than most other states already.
This becomes even more controversial in light of the increase in non-resident license fees and preference points that is being instituted this coming year. With all of the discussion about non-resident tags, 2018 is shaping up to be one that big game hunters with plans to hunt in Wyoming should watch closely.
What do you think? Should the formula change in favor of growing the non-resident tag allotment?