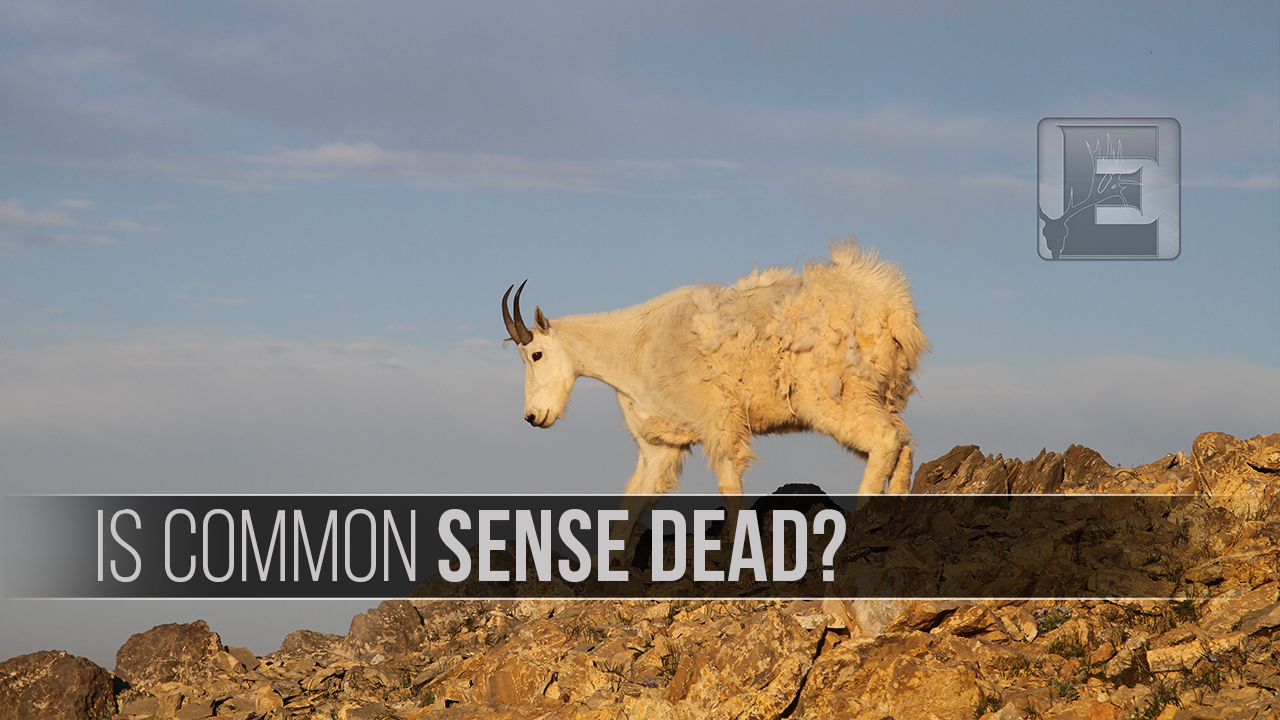 Every person has a point where they just shake their head in disbelief because no sense can be made of a situation no matter how it's spun. Case in point is the Rocky Mountain goat at Dinosaur National Monument ("DNM"). Typically when you hear about a story that just doesn't sound right, you can find a little bit of rationale or common sense if you dig hard enough. But the National Park Service's plan to "remove" by "lethal means" a billy from DNM defies logic and the states of Colorado and Utah are not practicing what they preach when it comes to game management.
The story first broke when two folks were traveling through DNM and noticed an odd, white animal climbing through some rocks. They photographed and show it to DNM park officials. After doing a bit of investigation it is presumed that he wandered about 50 miles from his Utah herd to take up residence in DNM. Now there is a proposal to kill him because "mountain goats are exotic species" and federal policy bars the introduction of exotic species into the DNM ecosystem. The National Park Service is being so strict in their policies that they would rather have him dead than living in the area. But there is a problem—if an animal makes its way to DNM on its own is it really "introduced"? It's understandable that park officials may want to keep plants and animals from being purposely placed but that is not the case here.
To make matters worse, neither Colorado nor Utah will take him over disease concerns. Relocation has been discussed and there are plenty of conservation organizations such as the Rocky Mountain Goat Alliance that will assist in the relocation efforts. The hollow reasoning by the states involved (DNM straddles the Utah-Colorado border) is easily remedied quarantining the animal for a short period of time, wiping his nose with a swab and testing him for disease. If neither state is willing to take him knowing he will be killed as a result, shouldn't they be concerned about what happens to him afterward? Each state has wanton waste laws that preclude taking a game animal.
The National Park Service has set up a comment period through March 9, 2016. Many folks are providing their input. Some opine that he should stay while others advocate relocation. If he is to be "removed by lethal means", some suggest that a tag should be auctioned (which probably won't happen because there is no hunting in DNM) while others are requesting that his hide and horns be donated for educational purposes to a conservation organization like the Rocky Mountain Goat Alliance. Whether he is shot or not, all sportsmen and conservationists agree that he shouldn't go to waste. Follow the link below to learn more and offer comments:
http://parkplanning.nps.gov/projectHome.cfm?parkID=50&projectID=55971
Additional background and information can be found here:
http://www.sltrib.com/home/3514002-155/national-park-officials-plan-to-shoot
http://www.denverpost.com/news/ci_29491263/dinosaur-national-monument-plans-remove-rocky-mountain-goats