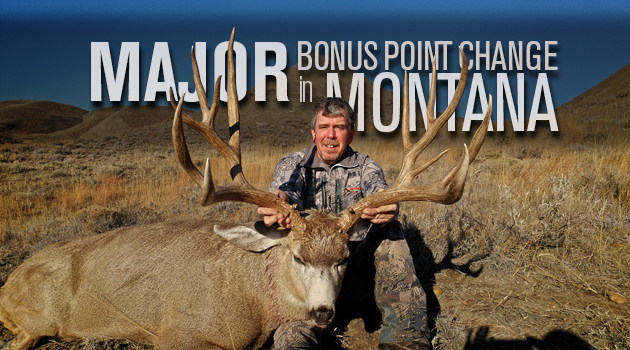 This will be welcome news if you missed the May 1 trophy species application deadline. In years past, you would be out of luck and a year behind. However, with this change, hunters can purchase bonus points for any species that they did not apply for that year. The purchase window is July 3 to September 30.
This new feature at Montana Fish, Wildlife and Parks was set up by House Bill 623, introduced by Rep. Kerry White during the 2017 Legislature.
The legislation also does away with the expiration of bonus points. In the past, if a hunter failed to apply for more than two years, he would forfeit all his accumulated points. The new law eliminates point expiration, allowing hunters the flexibility to keep their points through sustained application gaps.
The fee to purchase a bonus point without applying for a license is $15 per species for residents. Nonresidents are charged $25 each for elk, deer and antelope and $75 each for moose, sheep and goat. If purchasing online, transaction fees will apply.
Hunters can only purchase bonus points for species which they have not yet applied. For instance, if you missed applying for a moose license, you can still purchase a moose bonus point. But if you applied for moose and earned a bonus point, you cannot purchase another one.
A problem with this new legislation is that point creep will likely get worse in Montana, especially for the trophy species—Sheep, Moose and Goat. Although the change was probably done with the best of intentions, the probable outcome is that it will likely attract even more hunters to begin banking points. Draw odds for the trophy species are already astronomically low (generally 1-3% for most trophy species tags, even with a high number of points).
Conversely, it's conceivable that allowing a points-only fall purchase option could push more guys to forego applying in the spring in favor of just banking points.
How this change affects draw odds in Montana is a variable that you need to monitor closely. States are constantly tinkering with draw systems, often with unintended (but foreseeable) consequences.