Just got back last Sunday from doing lectures at three Bass Pro Shops. It went will and I thank all of you Eastmans' Journal fans for showing up. I did a talk on trophy antelope hunting and it went over excellent.
Several weeks ago Wolf Creek Productions show up at my doorstep. To get to my house here in Wyoming you need to pack a lunch. Will they are doing a series on the Outdoor Channel along with Field and Stream. Steve Gruber the producer told Guy Eastman that the production of the series Field & Stream Outdoor Icons will look beyond what viewers see each week and explore more in-depth the personalities that come alive.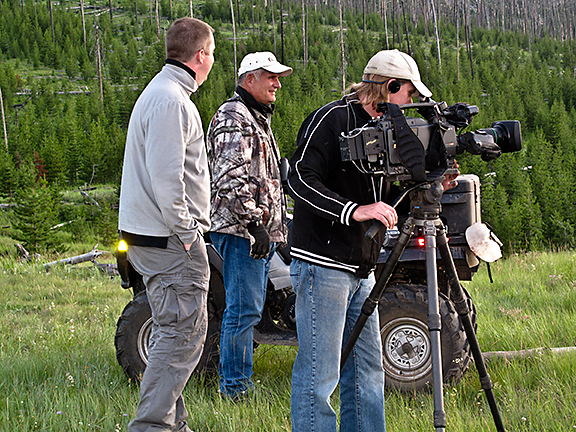 In my case they compiled information on all four generations of Eastmans. Plus what I do when I'm not filming or hunting. They did a lot of interviewing with my family and went with me while I filmed an Osprey nest one morning near my house.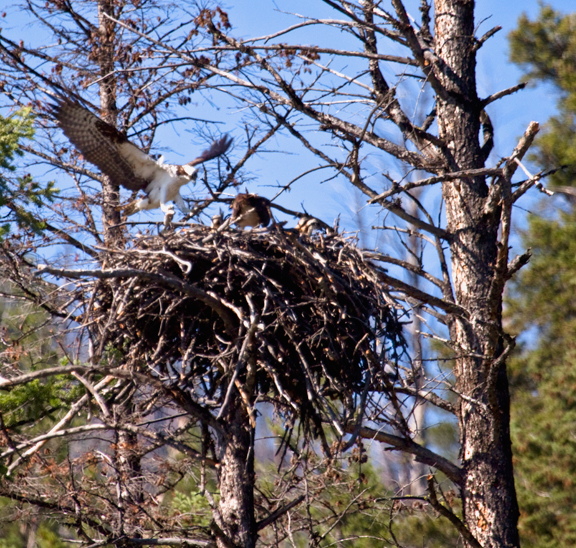 I gave them some old 1957 vintage footage. Dad guiding in Alaska, me at fourteen bugling in a six point bull, and floating across the Snake River at 30 below to hunt trophy mule deer. Good Stuff!
It will air next week.  Times are: WED 2:30A ET | FRI 6:30P ET | SAT 10A ET | SUN 3:30P ET you mite check it out if you get the Outdoor Channel. Or go to the web http://outdoorchannel.com/shows/outdooricons/episodes.aspx
Update on my knee. I hate needles but went in yesterday and got a shoot into the knee joint. It has helped not limping around and ready for the fall. I will be leaving the middle of the week on a Nevada trophy antelope hunt. Looking forward to this DIY public land hunt. Not accustomed to hunting with a rifle for antelope bucks in August oh will! I have been putting in for 8 years in Nevada for this tag! Guy my son is all ready down in his Wyoming antelope unit scouting and hunting with a bow. The 2009 season is now on! With all the rain we should see some great horn and antler growth. Up here at 7500 feet last night it frosted and I can smell the fall just around the corner. Will touch base after I get back from the antelope hunt in Nevada.
Good luck on hunting this fall. Fair Chase is the only way to hunt and take big game! Mike Eastman