Guy Eastman hunts for a Dall's sheep in the last wilderness of the Northwest Territory. Guy is retracing the hunting adventure pioneered by his grandfather Gordon Eastman in the Mackenzie mountains. He is joined by his brother Ike Eastman for this journey to hunt mountain caribou and Dall's sheep. This shot film builds on the story told in YETI's 2021 film tour featuring the Eastman family.
The Sonora Hooded Shirt was built to be used as a base layer or the only layer if you are hunting in hot, dry environments, like the Sonoran Desert or the hills of Afghanistan. This is a great piece to keep the sun off you while keeping you concealed in the shadows. The Sonora Hoody boasts a UPF 50 sun protection and the Kryptek Cooling System to keep you cool while you are hiking, glassing the desert landscape or just taking that midday rest. This hoody is constructed from an antimicrobial fabric that will allow you to wear it multiple days and still go home and hug your loved ones. 
 As we all know, noise out in the field is a huge concern. Even the quietest zipper in the world still sounds VERY loud when you are hunting on a calm quiet day. That is why Kryptek went back to a traditional button closer for the Sonora Hooded Shirt. It does have a zipper for the chest pocket to ensure your valuables are safe and secure and there's a built-in microfiber cloth to help clean the dust off your optics. 
As you can see this piece is very well thought out and functional. If you are heading on an early season hunt check this piece out at kryptek.com, you get free shipping on your first purchase or you can give three Eastmans' subscriptions and get one free. Good luck this fall and I hope you get to #RedLineTheFunMeter!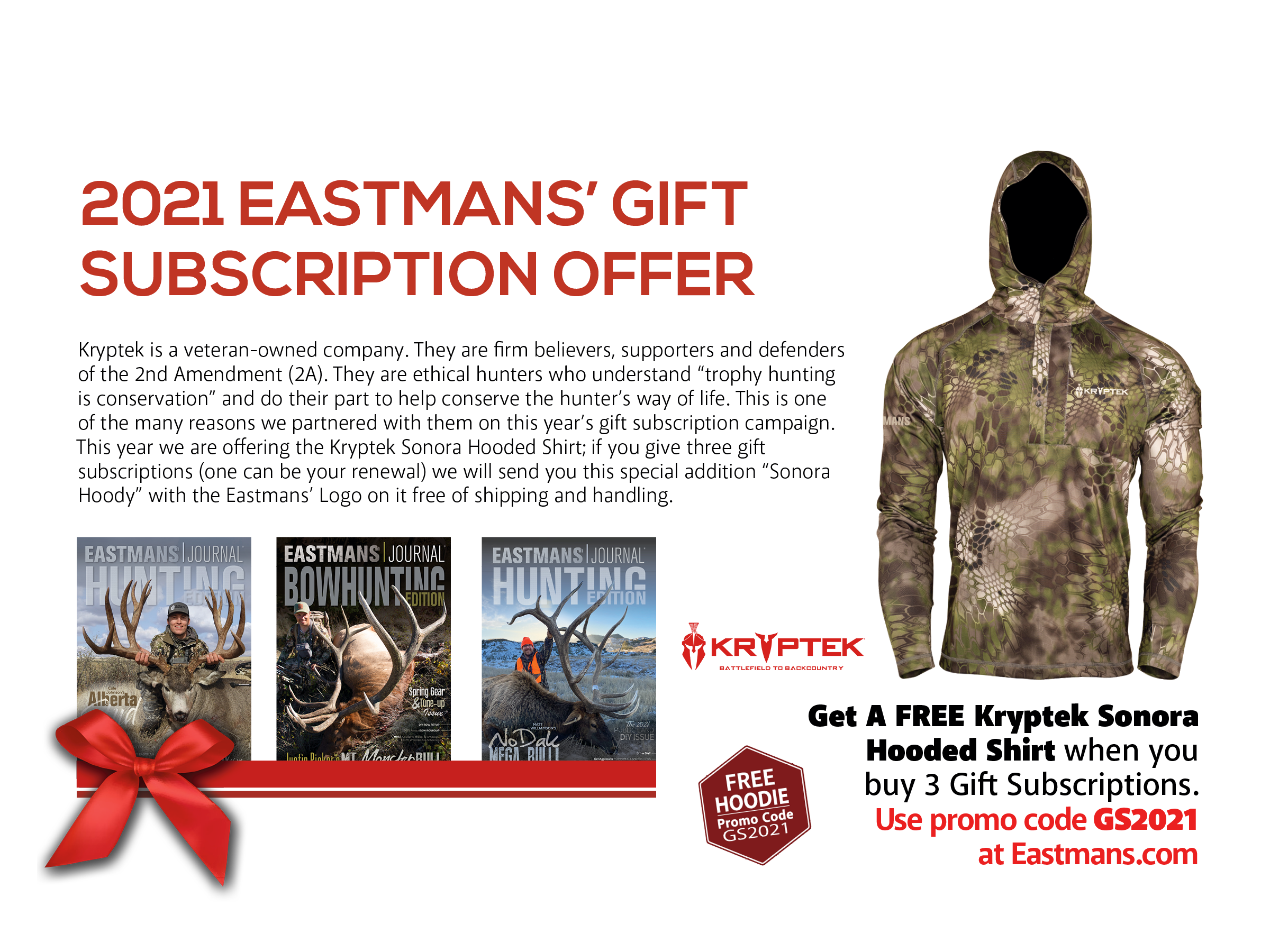 Migration is key to the survival of mule deer and other wildlife. Understanding migration paths is a key to conserving mule deer and other wildlife for generations to come. As our landscapes become more developed conservation of migration corridors is becoming more important. This is the story of Wyoming's mule deer. Ongoing migration research is setting the standard for mule deer conservation across the West.
This review features onX hunt's crop layer an dhow to use it to expand your hunting opportunities. Brandon Mason breaks down how he uses the crop layer to take advantage of public land that borders agricultural areas. It's a powerful tool for big game and bird hunters alike.