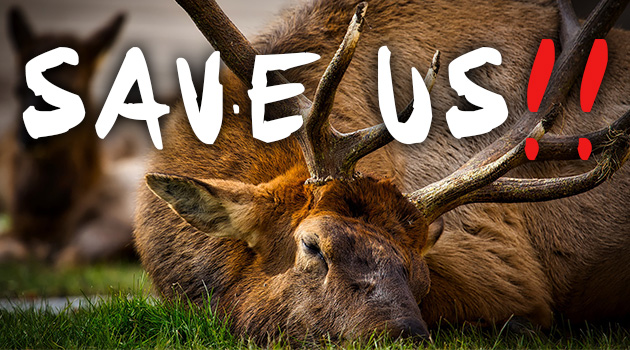 Montana FWP released a plan to gather 10-12 individuals to serve on a citizen group to provide guidance for the new Elk Management Plan in Montana. According to FWP, the group will be tasked with developing an issue statement about elk management and define meaningful and enduring principles that may guide future elk management decisions. This group will be diverse and represent a variety of stakeholders. 
Elk in Montana are in a tricky situation so this advisor group will have a lot to consider when it comes to elk management and to keep hunters and landowners happy. In 2009, populations were estimated to be around 134,000 animals. A decade later they are projected to be 136,000. It's not that simple though. Some areas of Montana (eastern half) are over objective but many areas (western half) are under objective, and this has been the case for over a decade. What gives? 
The western part of the state has way more public land and the elk hunting areas are mostly general. This being the case and with population hubs like Kalispell, Missoula, Butte, and Bozeman, you're going to have people that can hunt close to home so pressure is high. It's the land of opportunity for the general tag hunter if you're a Montana resident. Toss in high populations of grizzly bears and wolves and all of a sudden it becomes difficult for a population to make a living let alone increase in numbers, specifically in regions 1 and 2.  
The eastern half of the state consists mostly of private land making for limited access and limited entry elk hunting areas. Predation from grizzly bears and wolves is far less if not nonexistent in some of the far east elk areas. The eastern part of the state gets less snow as well so elk have easier winters. Top that off with plentiful agriculture and alfalfa fields and also haystacks during winter months. This just makes life much easier if you're an elk out in eastern Montana. This gives you the perfect situation to grow an elk population quickly. 
To curb this growing elk population issue, Montana has implemented what are now well-known "shoulder seasons" for many areas in the eastern half of the state to help keep elk numbers low. The shoulder seasons largely depend on landowners complaining about crop depredation in their fields from wintering or even resident elk. The proven hurdle is landowners that want elk killed and off their property but won't let hunters come shoot elk unless they pay. As a whole, these shoulder seasons have proven to be ineffective at reducing elk numbers in areas that are over objective in the eastern half of the state. 
Wrapping this all up, the group of folks who are selected for this advisory role won't be responsible for actually writing the management plan, just providing input and advice to FWP. If you are a Montana resident that has an interest in this and is available to commit to two multi-day meetings this summer you can submit an application to FWP online to be considered for a position. http://fwp.mt.gov/fishAndWildlife/management/elk/